Mark Tobey - Tobey or not to be ?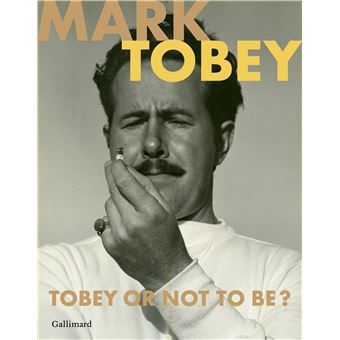 "On the cobblestones of the streets and on the bark of the trees, I discovered entire universes. I know very little about what is generally called "abstract". For me, pure abstraction would be a painting in which one would find no affinity with life, something that is impossible for me. I have sought a "one" world in my paintings but to achieve it I have used as a swirling mass. I assume no definite position. Perhaps this explains the remark made by someone looking at one of my paintings: Where is the center? "Mark Tobey (February 1955) Tobey's international recognition was built up during his lifetime, mainly in Europe, where his first solo exhibition was held at the Jeanne Bucher Gallery in 1955; he was exhibited at the Tate Gallery London in 1956 in the American painting exhibition with Kline, De Kooning, Motherwell, Pollock, Rothko and Clyfford Still; he was the second American, after Whistler, to win the Grand Prix at the Venice Biennale in 1958. His first exhibition in a French institution was at the Musée des Arts Décoratifs in Paris in 1961. His move to Basel in the early 1960s was facilitated by the active support of Ernst Beyeler. Mark Tobey's work is represented in many prestigious international institutions: Centre Pompidou, Paris, Fondation Beyeler, Basel, Kunstmuseum, Basel, Guggenheim, New York, The Metropolitan Museum of Art, New York, The Museum of Modern Art, New York, Addison Gallery of American Art, Andover, Massachusetts, The Art Institute of Chicago, the Whitney Museum, Tate London. Published on the occasion of the 130th anniversary of the birth of Mark Tobey (1890-1976) and the exhibition at the Galerie Jeanne Bucher Jaeger, this catalog presents some forty of the artist's essential works, over thirty years of creation, from 1940 to 1970.
In english and french.
Add to cart