Juan Garaizabal, du singulier à l'universel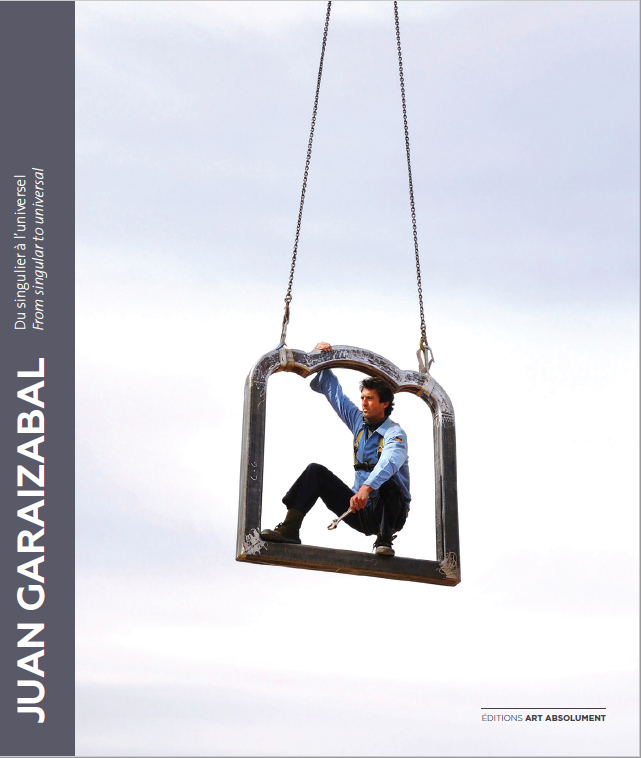 L'artiste espagnol Juan Garaizabal et sa galerie, Bogéna Galerie ont confié aux Editions Art Absolument la réalisation d'une monographie parcourant plusieurs de ses installations à travers le monde.
"Mes Memorias Urbanas sont des installations artistiques de grande taille qui visent à recréer l'esprit de récits héroïques. Le temps n'existe pas. La seule réalité, ce sont les événements extraordinaires qui se sont produits ou se produiront en un lieu donné." - Juan Garaizabal
Sommaire :
-Manifeste 2007. Memorias Urbanas
Juan Garaizabal
-La Place du Louvre, lieu choisi
-Juan Garaizabal, citoyen du monde, sculpteur de mémoires urbaines
Entretien avec / Interview with Pascale Lismonde
-L'art de la métamorphose
Bogéna Gidrol
-Urban Memory of the lost Tuileries
-Retour contemporain sur les traces d'un passé disparu, le Palais des Tuileries
Carla Arigoni
Histoire de la sculpture et espace public
-La sculpture à travers l'histoire
Biljana Arandelovic
-L'art dans l'espace public : repère et effacement
Christine Siméone-Giocanti
Les installations à travers le monde
-Madrid, Mercado de Olavide, 2010
Emma Noyant
-Berlin, Memoria Urbana, 2012. Un cadeau inestimable pour la ville de Berlin
André Schmitz
-Venezia, La Memoria del Giardino, 2013.
Emma Noyant
-Doha, Osyter Marchant First Home, 2015.
Emma Noyant
-Miami, Havana's Balcony, 2016. Équilibres forgés de la mémoire
Zoé Valdès
-Séoul, Pag8da, 2018.
Emma Noyant
-Chicago, Grand Central Station, 2018.
Emma Noyant
-Tramuntana, Nervios de acero, 2018.
Emma Noyant
-Mexico, Puerta del Calmecac, 2018.
Emma Noyant
-Segovia, Puerta de San Martín, 2019.
Emma Noyant
-Shanghai, Ever Time Gate, 2020.
Emma Noyant
-New York, Lost Penn Station, 2020.
Emma Noyant
Add to cart