Catalogue de l'exposition "Traits d'Union. Paris et l'art contemporain arabe"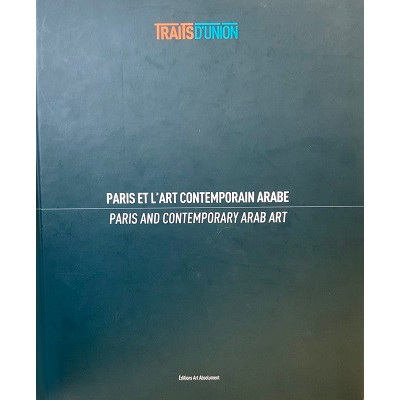 This bilingual (French-English) publication of 208 pages illustrated with 200 color images is the catalog of the exhibition of the same name taking place at the Villa Emerige, Paris 16th from October 15 to November 12, 2011.
In addition to placing the works presented during the exhibition in the context of the personal approaches of each of the artists, it offers a plurality of points of view on contemporary Arab art - understood in all its singularities - as it has developed until today. The iconographic part, also important within the book, bears witness to the diversity of paths taken by the artists in the exhibition.
The artists:
Ayman Baalbaki
Taysir Batniji
Hicham Benohoud
Mahi Binebine
Zoulikha Bouabdellah
Élie Bourgély
Ninar Esber
Nermine Hammam
Najia Mehadji
Laila Muraywid
Yazid Oulab
Khaled Takreti
Abderrahim Yamou
Contents:
8 Traits d'union, Paris and contemporary Arab art
By Pascal Amel, writer and editor of the magazine Art Absolument
14 Towards an aesthetic of the hybrid
By Christine Buci-Glucksmann, philosopher, professor emeritus at the University of Paris 8, specialist in contemporary art
22 The works in the exhibition at the Villa Emerige
53 Focus: Lebanon of contemporary art
Issues in modern and contemporary art in Lebanon
By Michel Fani, curator at the National Library of France
Focus: Morocco of contemporary art
A brief history of modern and contemporary art in Morocco
By Pascal Amel
Focus: Morocco of contemporary art
Interview with Meryem Sebti, director of the publication and the editorial staff of the Moroccan magazine
of modern and contemporary art Diptyk
67 The problematic of the Franco-Arab scene
By Alexandra Fau, art critic
72 Strokes for Strokes, an inverted Reconquista
By Emmanuel Daydé, art critic
80 Portfolio of the 13 artists
Add to cart