Biennale internationale de Saint-Paul-de-Vence – Au hasard des oiseaux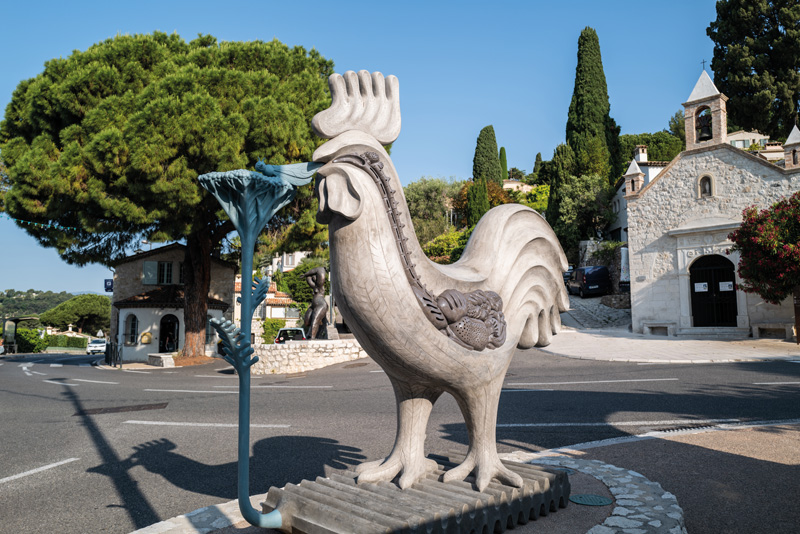 The exhibition
---
A nest of wooden planks by Tadashi Kawamata encircling the village steeple may signal the event, but the Biennale internationale de Saint-Paul-de-Vence is more about discretion. With around twenty works by twelve artists, the third edition of the event, created in 2018, is no exception to its pocket-sized format.
Launched by Olivier Kaeppelin when he left the Maeght Foundation and supported by gallery owner Catherine Issert and former deputy mayor Catherine Houzé, the idea was to light new fires for contemporary art - and no doubt in contrast to the string of knick-knack stalls that in the high season suffocate the poetry of this picturesque village prized by Picasso, Chagall and James Baldwin.
Extract from the article by Tom Laurent published in the
N°107 de la revue Art Absolument
. Publication date: July 13, 2023.
When
---
03/06/2023 - 01/10/2023