Expression(s) décoloniale(s) #3 – Dialogue avec Barthélémy Toguo, ses invités et l'historien François Wassouni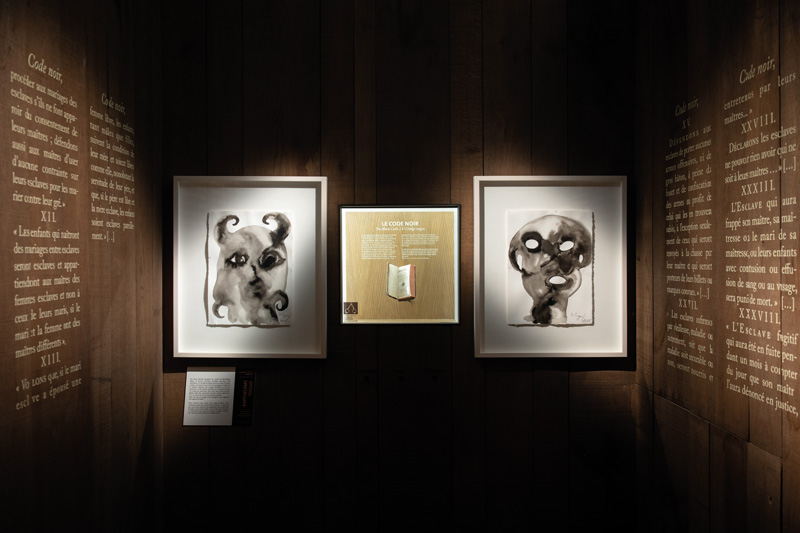 The exhibition
---
Invited by the Musée d'Histoire de Nantes to create a dialogue between his works and collections in which the question of the Atlantic slave trade and colonial slavery plays a sensitive role, Barthélémy Toguo turned the principle of carte blanche over to Krystel Gualdé, its scientific director. The resonance she has created amplifies the instructive power of the historical objects, while making the work of the Franco-Cameroonian artist, also on show at the HAB Galerie on the Ile de Nantes, all the more necessary.
Extract from the article by Tom Laurent published in the
N°107 de la revue Art Absolument
. Publication date: July 13, 2023.
When
---
13/05/2023 - 12/11/2023