Vincent Corpet. Fatras III – Le sauvage.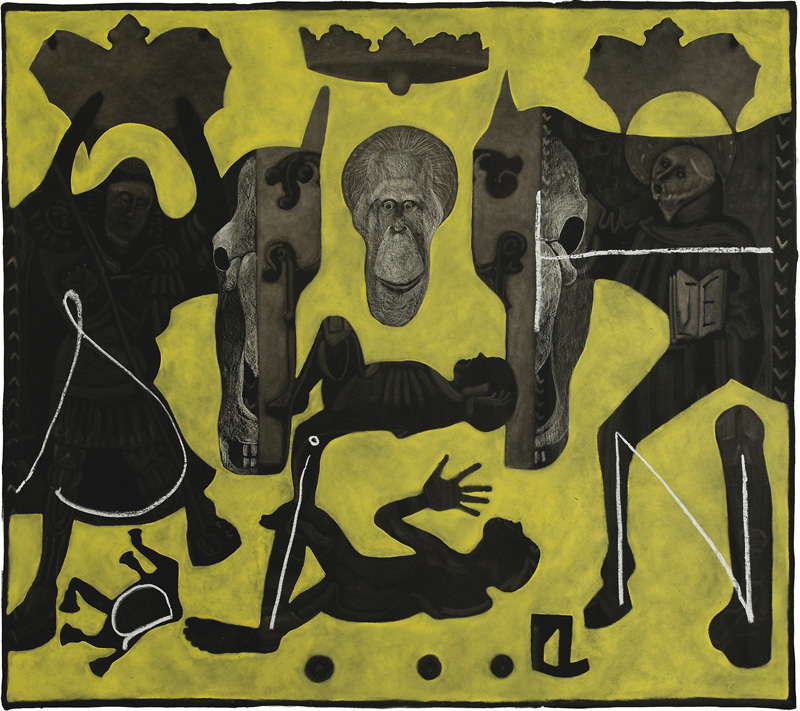 The exhibition
---
The third act in the summer exhibition at Château de Jau, Fatras showcases Vincent Corpet's pure paintings in the estate's former silkworm nursery, offering a new interpretation of the living world.
Fatras I evoked Matisse and Picasso, and created a new architecture of bodies drawing on the classics, in landscapes, portraits, still lifes, mats and frontals; Fatras II renewed icons: Religious subjects..., it titled. But Fatras III... invents the fauna of a Noah's Ark of all cross-breeds, a drunken nave opening up new combinations, cross-breedings of undifferentiated flesh.
Extract from the article by Vincent Quéau published in the
N°107 de la revue Art Absolument
. Publication date: July 13, 2023.
When
---
23/06/2023 - 30/09/2023