Gaston Chaissac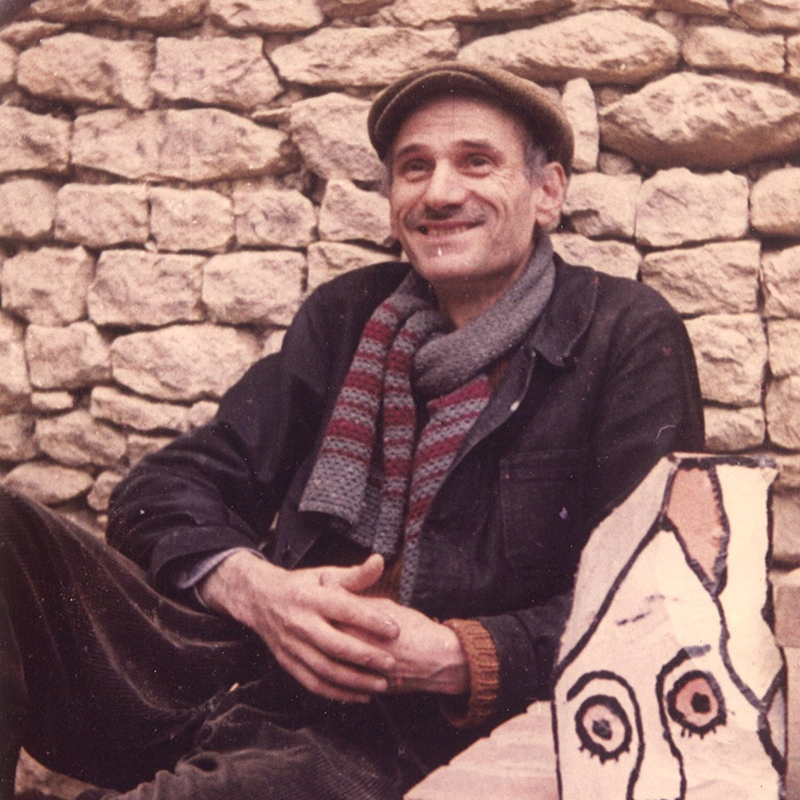 1910 (Avallon) / 1964 (La Roche-sur-Yon)
Artist's webSite
French painter and poet he is also known for his numerous correspondences, but also texts and poems published among others in La Nouvelle Revue française (NRF) and in Les Cahiers de la Pléiade.
Son of a shoemaker, he was introduced to painting by Otto Freundlich in 1937. Encouraged in this way, he quickly invented a pictorial alphabet that he would develop throughout his life. He was inspired by the artistic research of his contemporaries while constantly renewing his gesture, from lace drawings in Indian ink to totems made of recycled materials. His flat tints of color surrounded by black and his half-abstract, half-figurative compositions make his work easily recognizable and stimulating.
In addition to painting, he developed an epistolary work: thousands of letters sent during more than twenty years, which allowed him to establish links with a large number of his contemporaries: artists, writers, journalists, art critics. Although self-taught, he is far from being the "culture-free" artist as defined by the concept of Art Brut. Jean Dubuffet himself will admit that Gaston Chaissac was too informed of the artistic and literary field to be classified as a "raw" artist.