Judith Wolfe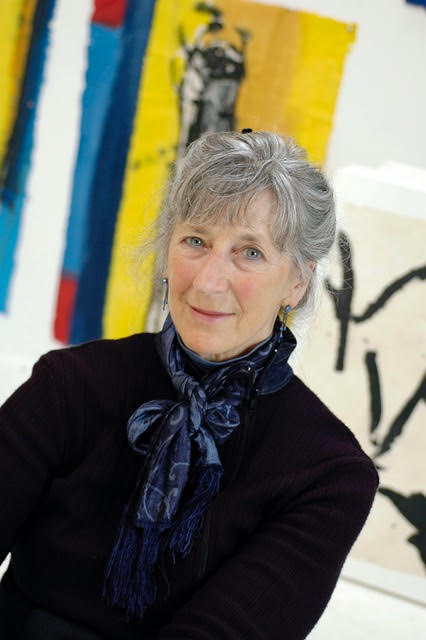 1940 (New York)
Living in :
Bourgogne (L'Yonne)
Working in :
Bourgogne (L'Yonne)
Artist's webSite
Judith Wolfe's work bears the trace of her wanderings. Today she paints on Nepalese paper. Paper torn, ripped, then glued and assembled again: there is here a symbol of tears, of precariousness, but also of lightness and an undeniable vitality, which is not without a link with the artist's training as a dancer. On paper, the forms and colors are lyrical. Reds like blood, yellows, blues that evoke the spaces beyond the sea.

artist_books
---
François Jeune. L'Entretien de la peinture
L'Entretien de la Peinture est un livre fait par un peintre, autour de la peinture aujourd'hui en 2020. Il réunit quinze entretiens et quinze articles, sur et avec 29 artistes peintres généralement de la génération post Supports/Surfaces et une philosophe de l'art contemporain. Pour le flux amical de plus de vingt ans d'échanges autour de la peinture. Sommaire Peindre ? - En ...