Patrice Valota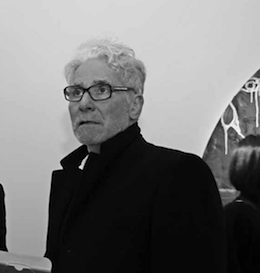 1950 (Morienval)
Living in :
Montreuil-sous-bois et La Guéroulde
Artist's gallery
"When I was 38, acting brought me back to painting. On my way back to Paris, after playing Louis Calaferte's L'Incarnation in Avignon, I stopped at the home of Jean Cortot, a great painter and father-in-law of my friend Jean-Michel Ribes. He opened the doors of his studio to me. It smelled good. I felt good there. There was a kind of peace. I told myself that this was where I wanted to be. Cortot gave me some pastel pencils and paper. I went outside to draw, among the olive trees. Then I didn't stop and I gave up acting. I worked a lot to make up for lost time. I learnt painting and clay modelling. The clay sculptures led me to make bronze prints. It was while visiting a foundry that I discovered lost wax, which is used to cast bronze. I immediately liked this material. From that day on, wax never left me!

Patrice Valota
Artist's articles
---
Artist's movies
---
Patrice Valota
Artiste : Patrice Valota
Titre : Blooms and Vanity Wax Paintings
Réalisateur : Jennifer Lund et Christian Mauviel
Lieu : atelier de l'artiste - La guéroulde
Date : 2014
Durée : 3'07
Watch
artist_books
---
Valota - WAX
Valota is a French artist of Italian origin. He works in his workshops in Montreuil-sous-Bois and in Normandy. He uses wax, a unique material that he works by fire and fusion. A recent monograph "WAX" published by Éditions du Regard retraces his singular work. ...