Elie Bourgély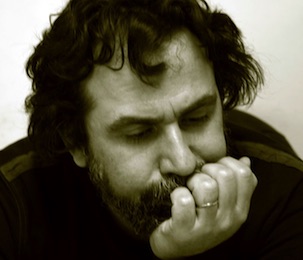 1960 (Beyrouth)
Living in :
Beyrouth et Paris
Working in :
Beyrouth et Paris
Artist's webSite
Elie Bourgély works with a lot of materials that he assembles or accumulates, as one accumulates moments, a priori dispersed. In small or large formats, drawings and monumental paintings, he combines figures, materials, iron, rope, straw, wood, fabric, etc., which are all fragments of narrative expressiveness. The question he poses can be summed up as a question about memory: "Is it soluble in the present moment? Or is it in permanent opposition with other parallel memories? Which is the case for many of us who do not feel we belong. Each of us is a typical human but with one or more specific memories. The symbols are as personal as the end of a morning dream. The material is sought or found, but it is always drawn from the everyday. He lived in Paris for about ten years.
artist_books
---
Catalogue de l'exposition "Traits d'Union. Paris et l'art contemporain arabe"
This bilingual (French-English) publication of 208 pages illustrated with 200 color images is the catalog of the exhibition of the same name taking place at the Villa Emerige, Paris 16th from October 15 to November 12, 2011. In addition to placing the works presented during the exhibition in the context of the personal approaches of each of the artists, it offers a plurality of points of view o ...