Khaled Takreti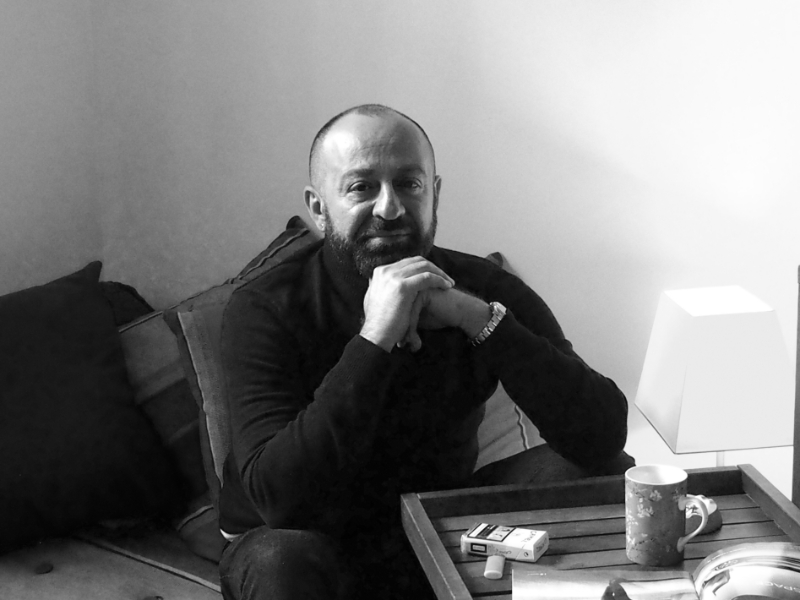 1964 (Beyrouth (Liban))
Living in :
Paris
Working in :
Paris
Artist's webSite
Artist's gallery
For this artist still attached to an obvious Platonic conception of art, "painting 10 metres of canvas with a small brush is provocation." Indeed, Khaled Takreti paints every detail with application before making this love of work well done disappear under a uniform layer of colour. In this way he manages to reproduce a distance, a detachment that borders on abstraction. It is as if the artist silently sacrificed human relations on the altar of appearances.

artist_books
---
Catalogue de l'exposition "Traits d'Union. Paris et l'art contemporain arabe"
This bilingual (French-English) publication of 208 pages illustrated with 200 color images is the catalog of the exhibition of the same name taking place at the Villa Emerige, Paris 16th from October 15 to November 12, 2011. In addition to placing the works presented during the exhibition in the context of the personal approaches of each of the artists, it offers a plurality of points of view o ...