François Morellet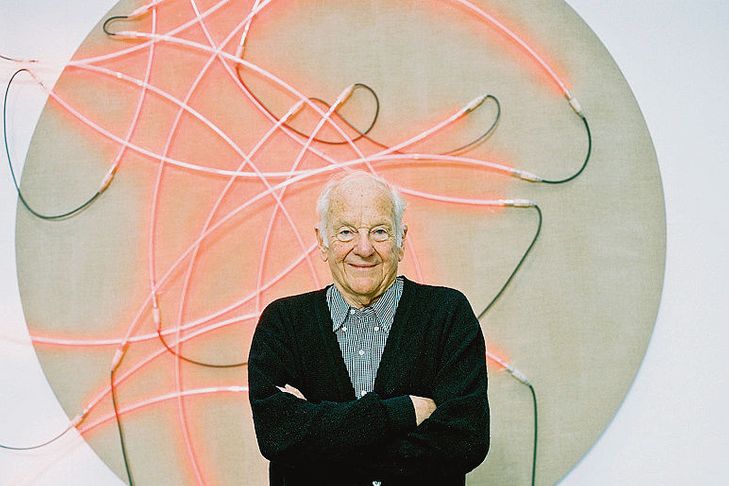 1926 (Cholet) / 2016 (Cholet)
Living in :
Paris
Working in :
Paris
Artist's webSite
Since the 1950s, François Morellet has been developing a pirouetting work that is a delight of freedom, carelessness and lightness of being claimed. His approach, which does not embarrass itself with any discourse, is a work of semantic salubrity, combining a taste for geometry and humor.

artist_books
---
Les sculpteurs du métal
Dominique Dalmont Éditions Somogy Par le biais de cet ouvrage, le lecteur se voit proposer un panorama de 1954 à 2004 de la sculpture de métal grâce aux oeuvres de soixante-six artistes, parmi lesquels Bury, César, Morellet, Tinguely, etc. Après la Seconde Guerre mondiale, bon nombre d'artistes choisissent ce matériau disponible en abondance et surtout bon marché. Choisir le laiton ...