Ninar Esber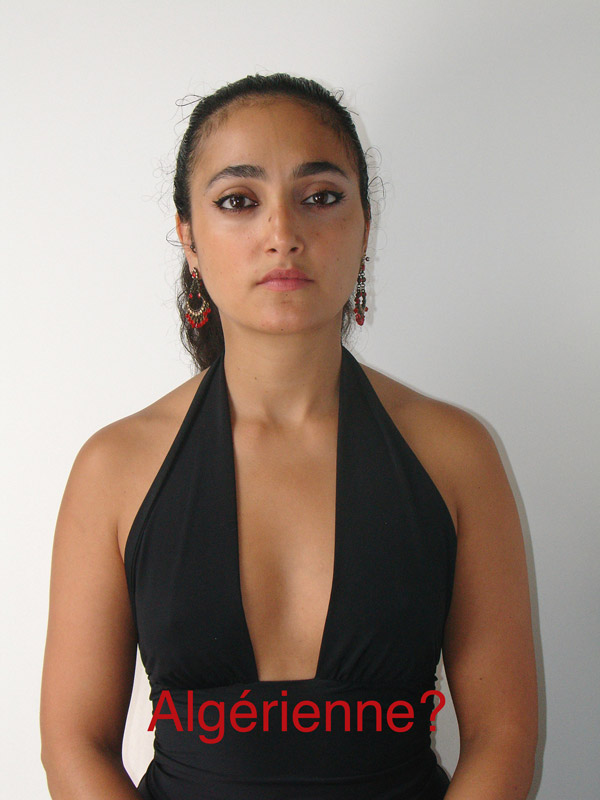 1971 (Beyrouth)
Living in :
Paris
Working in :
Paris
Artist's webSite
Artist's gallery
Performance is a decisive element in her videos: each scene is a sequence shot of a performance executed in a single take. Her activities are developed along three axes that are part of the same artistic logic. In 2002, she began to reflect on the reduction of forms, concepts and space. Her series "Colours" (2003), radicalises this reductionism. By adding up the colours that exist on each national flag, she obtains a series of monochromes, eliminating all ethnic, political and therefore nationalistic symbolism. Between 2002 and 2006, she made a video diary from one-minute films such as "1 mn in Bangkok" (2003). In 2006, she imagined a superheroine, "Female", who is a warrior demon, feminist and ecologist. We follow her adventures in paintings, videos and performances. In these pieces, the artist assumes a "kitsch and naive" position. This multi-faceted approach is the result of a polymorphous demand.
artist_books
---
Catalogue de l'exposition "Traits d'Union. Paris et l'art contemporain arabe"
This bilingual (French-English) publication of 208 pages illustrated with 200 color images is the catalog of the exhibition of the same name taking place at the Villa Emerige, Paris 16th from October 15 to November 12, 2011. In addition to placing the works presented during the exhibition in the context of the personal approaches of each of the artists, it offers a plurality of points of view o ...